Share this post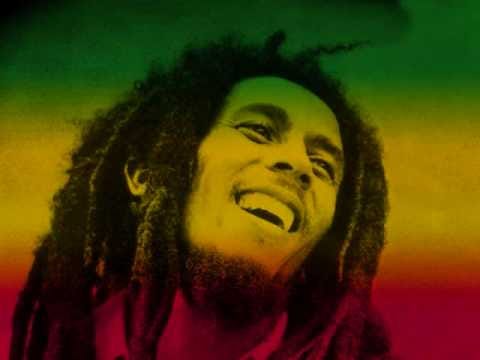 Redemption Song
www.beyondbelief.blog
Redemption Song
Bob Marley and the concept of Freedom
Transcript

Robert Nesta Marley was born on the 6th of February, 1945, in Nine Mile, Jamaica. He was a legendary singer, songwriter, and musician and is considered one of the pioneers of reggae, a genre that drew from Caribbean music like Calypso, along with American R&B and Jazz. His own music fused elements of reggae, ska, and Rock Steady, as well as his very distinctive vocal and songwriting style. Bob's contributions to music elevated the status and visibility of Jamaican music worldwide and made him a major force in popular culture for over a decade.
Over the course of his career, he also became known as a Rasta icon as he infused his music with a deep sense of spirituality. He's considered a global symbol of Jamaican music, culture, and identity. His greatest hits album, Legend, was released in 1984 and became the bestselling reggae album of all time. Bob ranks as one of the best-selling musicians of all time, with an estimated sales of more than 75 million records worldwide.
He was posthumously honored by Jamaica, soon after his death, with the Designated Order of Merit. In 1994, he was inducted into the Rock and Roll Hall of Fame. Rolling Stone ranked him as number 11 on its list of the 100 greatest artists of all time.
I Shot the Sheriff
Now, in 1975, Eric Clapton had a smash hit version of Bob's "I Shot the Sheriff," which many people know post that exposure. Bob had his own international breakthrough with his first hit outside of Jamaica, a live version of "No Woman, No Cry" from the live album. This was followed by his breakthrough album in the United States, Rasta Man Vibration, in 1976, which reached the top 50 on the Billboard Soul Charts.
A few months after the album's release, Bob survived an assassination attempt at his home in Jamaica, believe it or not, which prompted him to permanently relocate to London. And during his time in London, he recorded the album Exodus in 1977, which incorporated elements of blues, soul, and British rock, and enjoyed widespread commercial and critical success. We'll talk more about that in a bit.
Bob was one of the most unapologetically spiritual artists of his day. He wore it proudly and made it cool to sing about love of God. And most importantly for our discussion today, freedom. This idea appears over and over in his work and has been inspiring people the world over for more than 50 years. Now let's hear our first example of this. Now, rolling Stone included this song at number 363 on their list of the 500 best songs of all time in 2021. This is "Could You Be Loved" by the great Bob Marley:
I love this tune's Infectious Groove. Bob's band, the Whalers, was a tight outfit of highly talented musicians. It's a wonderful combination of an upbeat, celebratory vibe backing a pretty serious set of ideas. Bob's raspy and plaintiff voice is instantly recognizable and such a pleasure to listen to. He sings, "don't let them fool you or even try to school you. We've got a mind of our own, so go to hell if what you're thinking isn't right; love would never leave us alone. And in the darkness, there must come out to light."
And here we have the classic Marley exhortation to think for yourself, one of the most valuable, and I might add, relatively rare forms of freedom. This is strong stuff. How does he make it fit with the playful and bouncy reggae groove? It's really amazing. I'd like to play you another example. This is Off the Eponymous album from 1977. This is "Exodus" once again by the great Bob Marley.
Another fantastic, amazing tune. uDiscover Music wrote that the song was a quote, "ripping, surging, seven-minute call to arms for a nation of displaced souls. On the march to a new spiritual homeland, Marley sang against a cyclical riff that was turned like clay on a potter's wheel to perfection." In a retrospective review of the album, Patricia Masho of Billboard wrote that the title track was a quote, "scorching mashup of funk, reggae, and disco punctuated by blasts of regal horns." That's pretty cool.
Bob's Spirituality
Now, just a word about Bob's spirituality. Though he was raised Catholic, he became interested in Rastafari beliefs in the 1960s when he was away from his mom's influence. After returning to Jamaica, he formally converted to Rastafari and began to grow dreadlocks. Like many cultures, Rastafarianism was deeply inspired by the redemption of the Hebrew slaves from Egypt. In their interpretation, Ethiopia is the promised Land or Zion, while the diaspora is called Babylon.
This is one of the major themes in Bob's music, and nowhere else is it better expressed than in this appropriately entitled song Exodus. Like the biblical exodus, one aspect of freedom was the simple act of leaving an oppressive place and entering another. But if you think about it, that's just the start. It's hard to shake the slave mentality. And like slaves, some prisoners grow so accustomed to prison life that they can't survive on the outside. Here's how Morgan Freeman's character in the Shawshank Redemption describes it:
"The man's been in here 50 years, Hayward, 50 years; this is all he knows. In here, he's an important man. He's an educated man. Outside, he's nothing. Just a used-up con with arthritis in both hands. Probably couldn't get a library card if he tried. You know what I'm trying to say?"
And that's why according to Bob, we need to "Open our eyes. Are you satisfied with the life you're living? We know where we're going. We know where we're from. We're leaving Babylon. We're going to our Fatherland."
Our feature today is perhaps Bob's greatest song about freedom, appropriately entitled Redemption song. At the time that he wrote it in 1979, Bob had been diagnosed with the cancer in his toe that took his life. A couple years later, according to his wife Rita, quote, "he was already secretly in a lot of pain and dealt with his own mortality." A feature that is clearly apparent in the album, particularly in this song. Let's hear that now. This is off of 1980s album Uprising. This is Redemption Song once again by the great Bob Marley:
Such a pretty and moving song with Bob accompanying himself on guitar. Redemption song was unlike anything that he'd ever recorded, an acoustic ballad without any hints of Reggae rhythm. Its message and sound is almost more Bob Dylan than Bob Marley. Biographer Timothy White called it an acoustic spiritual. And another biographer, Stephen Davis, pointed out that "the song was a total departure. A deeply personal verse sung to the bright-sounding acoustic strumming of Bob's Ovation guitar."
In 2004, Rolling Stone placed this song at number 66 among the 500 greatest songs of all time. And in it, he sings, "emancipate Yourself from Mental Slavery; none but ourselves can free our minds." And the chorus, "won't you help me sing these songs of freedom?"
The Four Kinds Of Freedom
There are actually four kinds of slavery, physical, emotional, mental, and spiritual. Bob says we can free ourselves from the mental variety, but how being captive to a mentality would seem to imply that we can't shake a way of thinking.
Some people are not capable of considering the positions of someone of another political party or can't stand being exposed to ideas, arguments, or ideologies that differ from theirs. Mental freedom is the ability to consider many points of view and evaluate them on their own merits in spite of personal or societal pressure. How many of us can claim true freedom of thought? How might it affect our lives if we had more of it?
Working on tolerating ideas that are foreign to you and striving to filter through them to select the good from the bad is a great place to start for those who really want the kind of emancipation Bob is talking about. And that's food for thought.